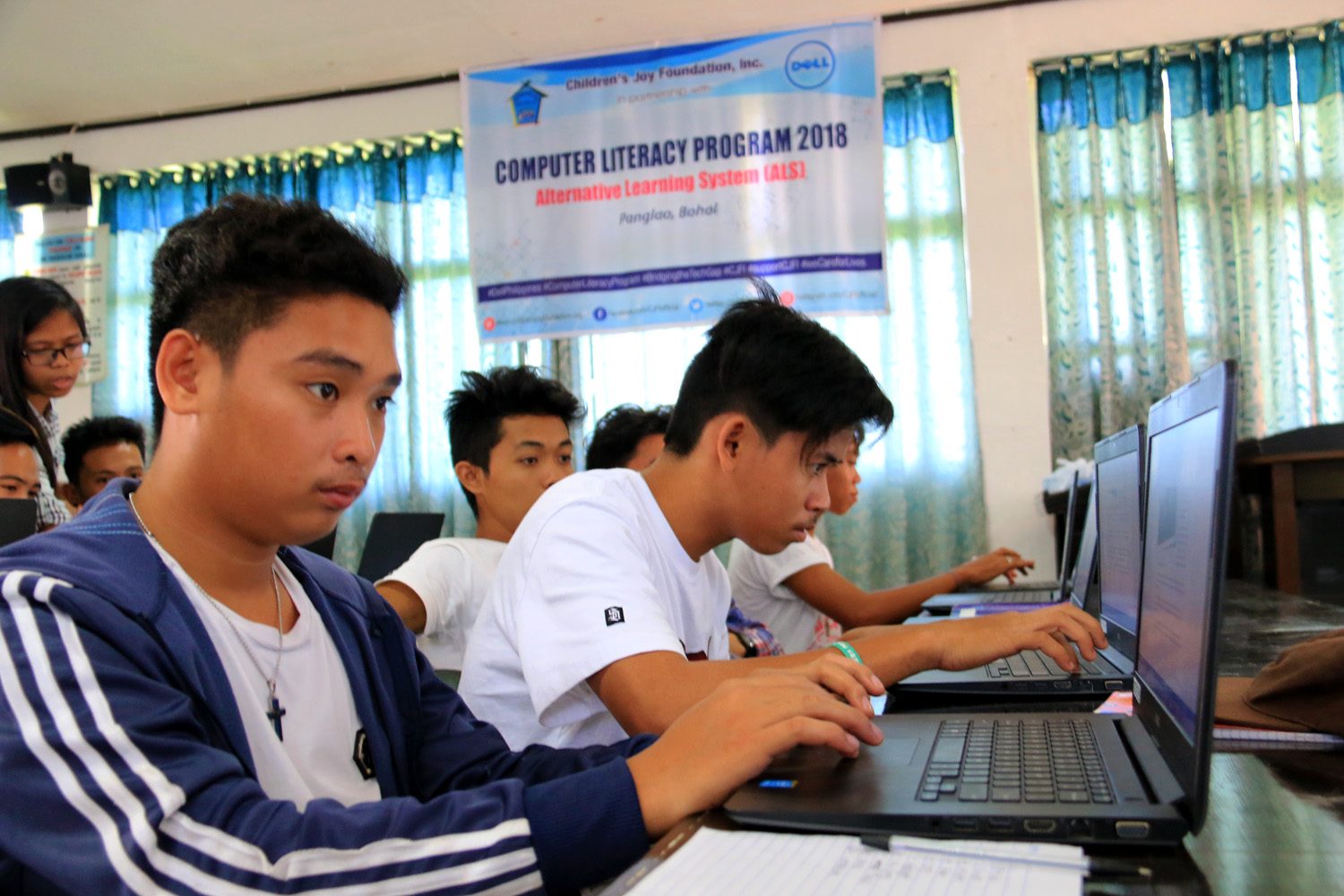 Last April 17, CJFI's Computer Literacy Team (CLP) culminated the three-month Computer Literacy Program Visayas Tour which covered three (3) of its Angat Buhay LGU partners: (1) Panglao, Bohol, (2) Gandara, Samar, and (3) Baybay, Leyte.
The program taught Microsoft Office (MS Word, MS Excel, and MS Powerpoint) and Graphic Design Basics to Alternative Learning System (ALS) learners, out-of-school youth, Senior High students from identified Secondary Schools and selected LGU staff.
Panglao is a 4,779 hectare-island southeast of mainland Bohol sprawling with beautiful beach resorts and hotels for regular tourists that visit yearly. However, like most municipalities or cities in the Philippines, among Panglao's challenges is its capacity to provide adequate computer education particularly for its young population.
"It is a serious concern that we let students graduate with insufficient computer skills. Whether they pursue employment with local resorts or continue studying in college, we don't have an assurance that they will thrive," according to one of the faculty members of Lourdes National High School, the most populated public high school in Panglao and one of the beneficiaries of the Computer Literacy Program.
This same situation is also found in Gandara, Samar and Baybay, Leyte.
During the Culmination Program, the Municipal Mayors and key LGU staff expressed their sincere appreciation and heartfelt thanks. Baybay City Mayor Carmen Cari was particularly grateful that Baybay has been one of CJFI's regular destinations for its Computer Literacy Program while Panglao Acting Municipal Mayor Pedro Fuertes and Gandara Municipal Mayor Eufemio Oliva hope to once again see CJFI's CLP Team at their hometown next year.
According to Ms. Mora Abarquez, Baybay's GAD Officer, the CLP beneficiaries who took the program last year are now all employed.
A total of 391 individuals were catered during this year's Computer Literacy Program Visayas Tour. 9 out of 10 students said that the training has been helpful to the extent that they were able to share their newly gained knowledge to their friends and family. 100% of the trainees also said that they are now interested in jobs that use the applications they have just learned.
CLP is a program implemented by CJFI in partnership with Dell Technologies.
Written by: Rodney Z.