CJFI's Community Based Support Program (CBSP) is primarily designed for disadvantaged and poor children in the countryside to assist in their early childhood education and development years through the establishment of Day Care Centers and by supporting their needs.
Studies show that a person's life successes, health and well-being have their roots in early childhood. Therefore, optimizing the early years of children's lives is the best investment we can make in ensuring their future success.
The community programs are implemented in selected areas of the country generally categorized as poor, depressed, and/or had undergone a severe impact from disasters and calamities like typhoons, earthquakes, floods, etc.
The scope of CJFI's Community Based Support Program include:
Press Releases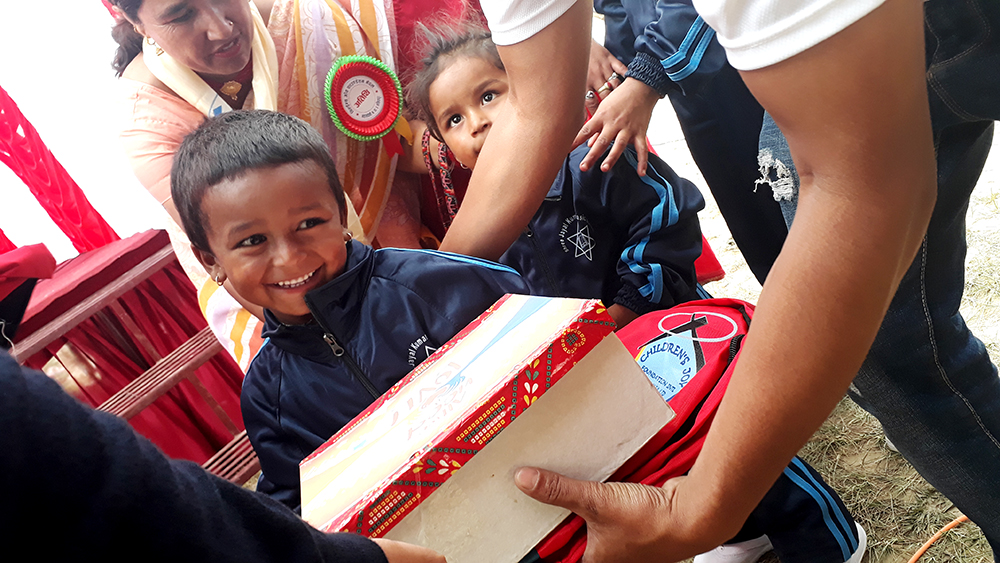 Just in time for the Dashain, the biggest festival in Nepal, the Children's Joy Foundation Nepal has provided special assistance to the marginalized school children of Lalitpur District. Graced by the Head of Education Section… more
0 comments