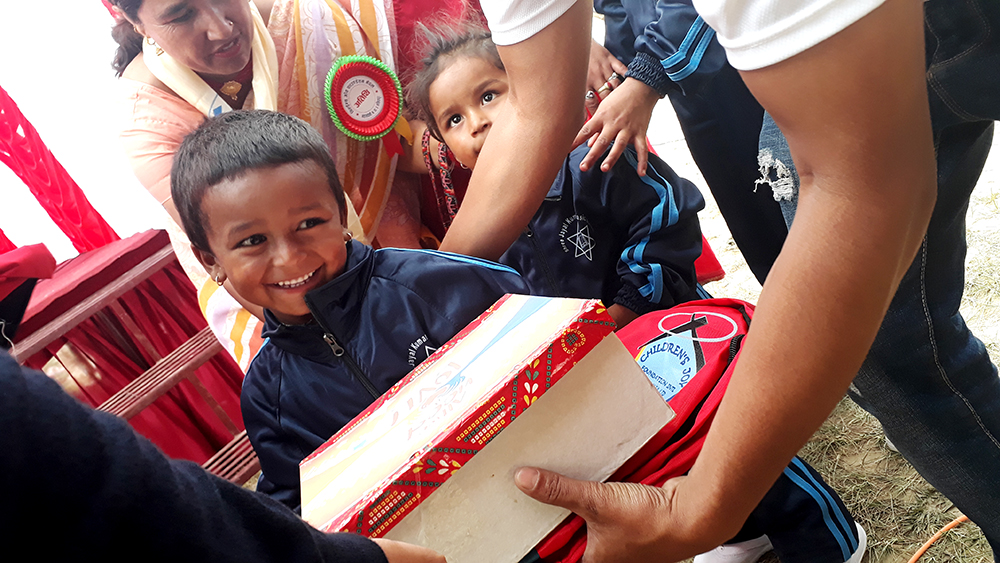 Just in time for the Dashain, the biggest festival in Nepal, the Children's Joy Foundation Nepal has provided special assistance to the marginalized school children of Lalitpur District. Graced by the Head of Education Section of the Municipality of Godabari, Mr. Devi Lal Bista, children from 4 different schools were assisted with special educational Dashain gifts.
The program was made possible by Children's Joy Foundation International Australia Ltd. in partnership with CJF Nepal and assisted by the volunteers and officers of CJFI Philippines. The children who received special assistance were 25 from Dudheshori Durga Primary School, 30 from Deurali Primary School, 38 from Parbati Primary School and 20 from Jayal Kumari Primary Schools.
Through this program, each child received a jacket, jogging pants, a pair of new shoes, school bag with notebooks, pencils and snacks. The program was concluded by a feast made for the children, their parents, and the people who joined the event from the surrounding communities.
Originally published by: Nayapatrika Daily