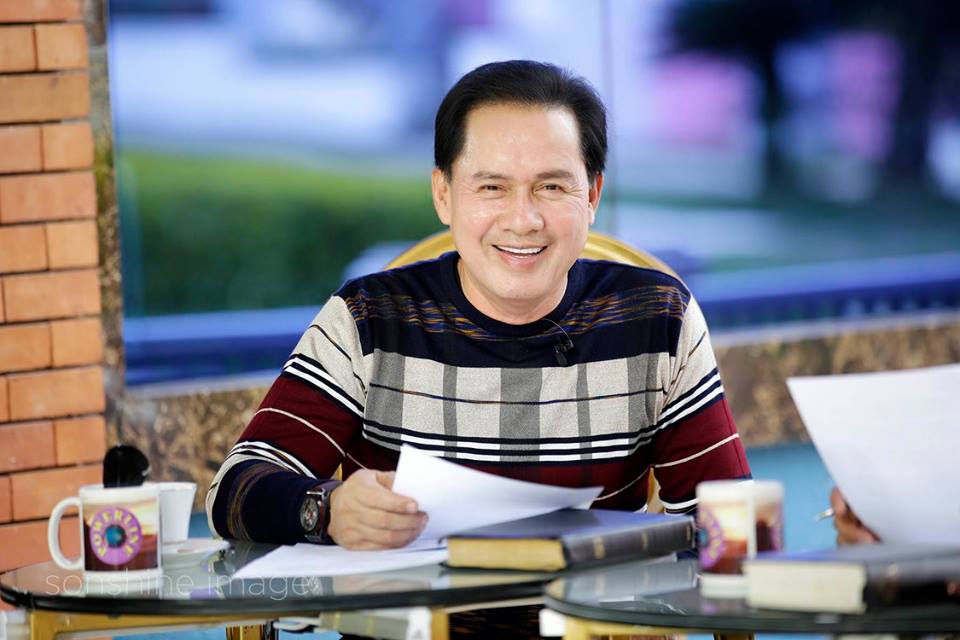 A strong proponent of children's rights, welfare, and protection, Pastor Apollo Quiboloy, the founder of the Children's Joy Foundation, Inc. (CJFI) longed to see a world where children are cared for, protected, and loved.
He sees himself in the plight of every poor, suffering child that he once was. Born in a destitute family and the youngest of nine siblings, Pastor Apollo Quiboloy knew how it feels like to sleep hungry, to face each new day with uncertainty, to bear the suffering and pain of poverty as a child.
As a young evangelist, Pastor Apollo Quiboloy traveled around the Philippines and everywhere he looked, he saw children – neglected, abandoned, abused, deprived – victims of a life they were born into and helpless to save themselves from the same bleak fate. He promised the Almighty God that if He will bless him, he will make a difference in every child's life. And this is how the Children's Joy Foundation, Inc. (CJFI) began in 1998.
Twenty (20) years later, CJFI has become one of the most reputable and highly regarded Social Welfare and Development Agencies (SWDAs) in the Philippines advocating for children's rights, welfare, and protection, and establishing strong linkages with the public and private sectors from within and outside the country, as it pursues its goal to expand and strengthen its global operations.
Having recognized the shortcomings of the Philippines' educational system along with CJFI's growing number of children beneficiaries, Pastor Apollo Quiboloy saw the need to establish his own school to better cater to the children's educational needs.
Two (2) years after CJFI was founded, he established the Jose Maria Academy initially offering preschool to second grade education in the primary level. In 2003, Jose Maria Academy became the now known as Jose Maria College (JMC) – one of the most prestigious schools in the Philippines.
The kindness, goodness, and love that we have invested are seeds that will grow and germinate in the hearts of these children who will also be able to spread this love all over the world. – Pastor Apollo Quiboloy @pastoracq #CJFI
Click To Tweet
Driven by the vision of its founder, JMC has become a dynamic institution that is committed to excellence in every aspect of its operations, providing the best educational services that each of its students deserve – most especially to underprivileged children whose families do not have the means to send them to a good school.
At present, more than 70% of JMC's students are composed of scholars, and children beneficiaries of the Children's Joy Foundation, Inc.
To better facilitate the growth and development of each child, a JMC campus extension was built inside the CJFI Residential Care Compound in Davao City, Philippines where all of the residents of the CJFI Davao Residential Center attend primary and secondary school. The presence of this campus extension also benefits indigent children from the community who are given full educational scholarships.
This best practice of establishing an educational facility for a residential care center for children was commended by the Department of Social Welfare and Development (DSWD), urging other social welfare agencies to do the same and follow CJFI's lead.
Bound by the same advocacy to make a difference in the lives of children in need, Jose Maria College and the Children's Joy Foundation, Inc. has become valuable partners in molding future young leaders who can create, innovate, and contribute to the nation's progress.