The Children's Joy Foundation Inc. (CJFI) opened its world-class multi-million CJFI Residential Care Center, a state-of-the-art three-storey home for neglected, orphaned and abandoned children, at Purok 8, Barangay San Miguel in Indangan, Buhangin, Davao City.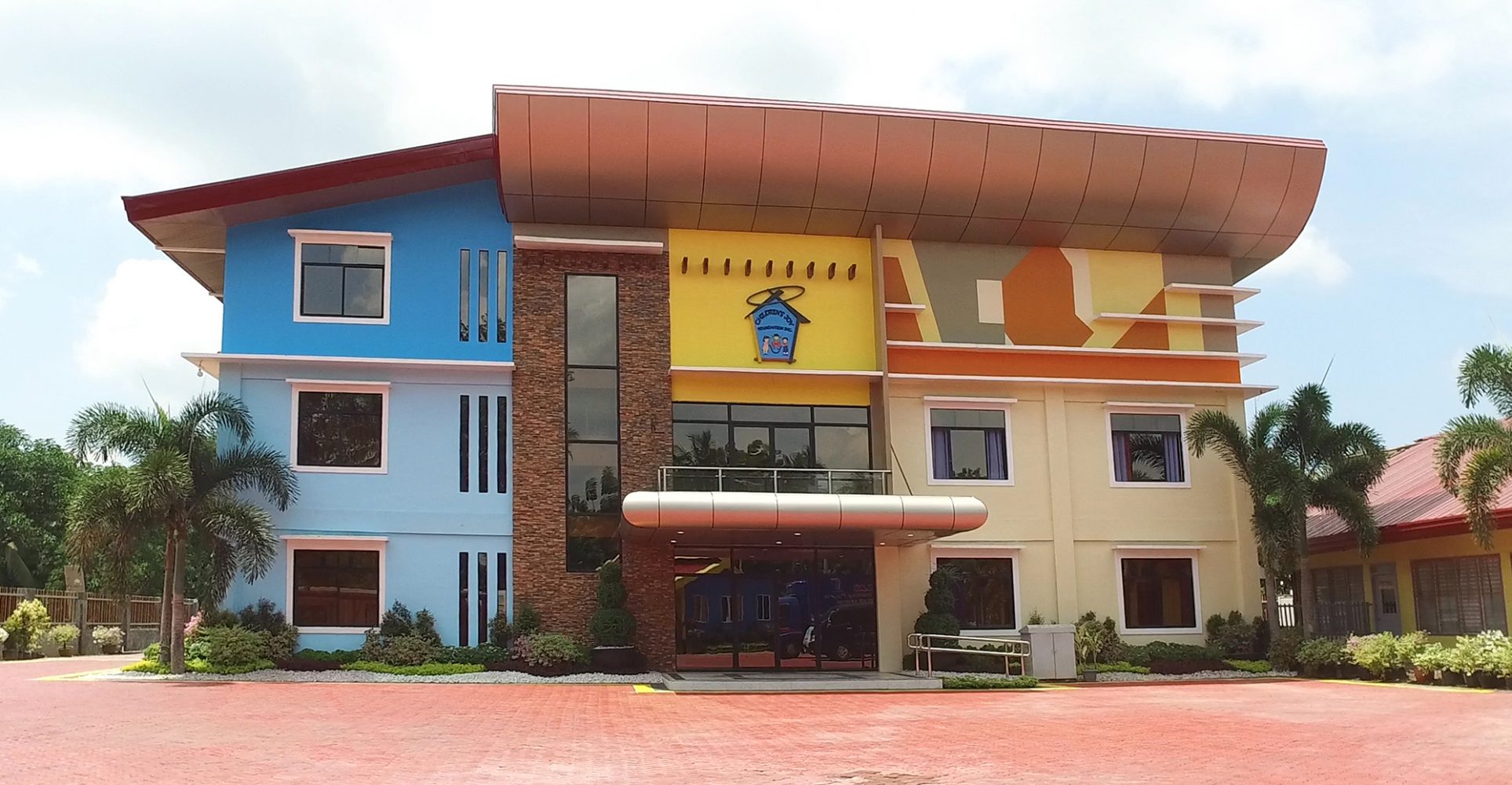 CJFI founding president Pastor Apollo C. Quiboloy, executive director of the Kingdom of Jesus Christ the Name Above Every Name, spearheaded the ribbon cutting as he was joined by Mark Ganter Lim of Dell Philippines, CJF Canada director Joseph Dindo Maquiling, CJF Japan's Jackie Kishida, CJFI executive director Rosemarie Dimagnaong and Consular Office of Japan in Davao Director and Consul Tomuko Dodo.
Quiboloy, who went emotional while giving his message, recalled how he experienced poverty while he was a child, going to bed without food. He said that CJFI was borne out of his desire and prayer for other children not to go through those hardships that he experienced. When he started as a young evangelist, he promised to dedicate his ministry to the welfare of the children after roaming around the country seeing the plight of destitute children.
"CJFI was established because of that desire to reach out to more children. My satisfaction can't be paid with millions of dollars in seeing children smile and happy during the National Children's Day," he said, pertaining to the Disney-themed Sonshine Land that was showcased during his birthday last April 25. He added that the new facility will be the model of other existing residential centers all over the country.
The CJFI Residential Care Center, according to Dimagnaong, can accommodate up to 60 children with the two rooms they currently have. "But we can go until 120 clients one at a time since we are building more rooms. Each existing room has 30 beds. Rooms for boys and girls are separate," she said.
She added that with five social workers, CJFI offers social services case management, home life services, educational services, psychological services, medical and dental services, skills development services, spiritual services, after-care services and sports and recreation services.
CJFI beneficiaries get to study for free at the Jose Maria College (JMC) Indangan campus, located beside the residential center.
The facility also boasts of a computer laboratory funded through a grant from Dell International Services Inc., a mini-library, playroom, computer laboratory, social activity area, isolation room for sick client, a room for person with disability (PWD), counseling room and observation room for client with emotional and psychological concerns. It also has spacious dining room, fully-air-conditioned bedrooms with a world-class design and furnished with child-friendly compact beddings installed with individual closets.
The center is also equipped with 24-hour monitoring closed-circuit television (CCTV) cameras and perimeter fence to provide protection for the children.
Department of Social Welfare and Development (DSWD) Standards Bureau division chief Priscila Ybera Nitafan, for her part, lauded CJFI, saying: "This is 360-degree turnaround from the first facility I saw. Wow! It's world class. We know these children will be taken cared of. You (CJFI) are the ones training these children to be better members of society."
She also assured donors and partners of CJFI's credibility.
"Every single cent you pour, every technical assistance and every partnership really goes down to the least client. I know how these people work. Mahirap in complying with the standards, what more in reaching the center of excellence," she added.
Dimagnaong, meanwhile, said P42 million were spent so far for the three-storey building complete with its amenities.
Originally published by: SunStar Davao