A DSWD Consultation event entitled, "Consultation on Draft Amendment of DSWD Administrative Order No. 16 Series of 2012" was held last December 15-17, 2016 at City Garden Suites Manila. This was organized by the Central Office of the Department of Social Welfare and Development Office (DSWD-CO) through the Standards Bureau (SB) and was attended by a number of Social Welfare and Development Agencies (SWADA) and selected SB officers and staff.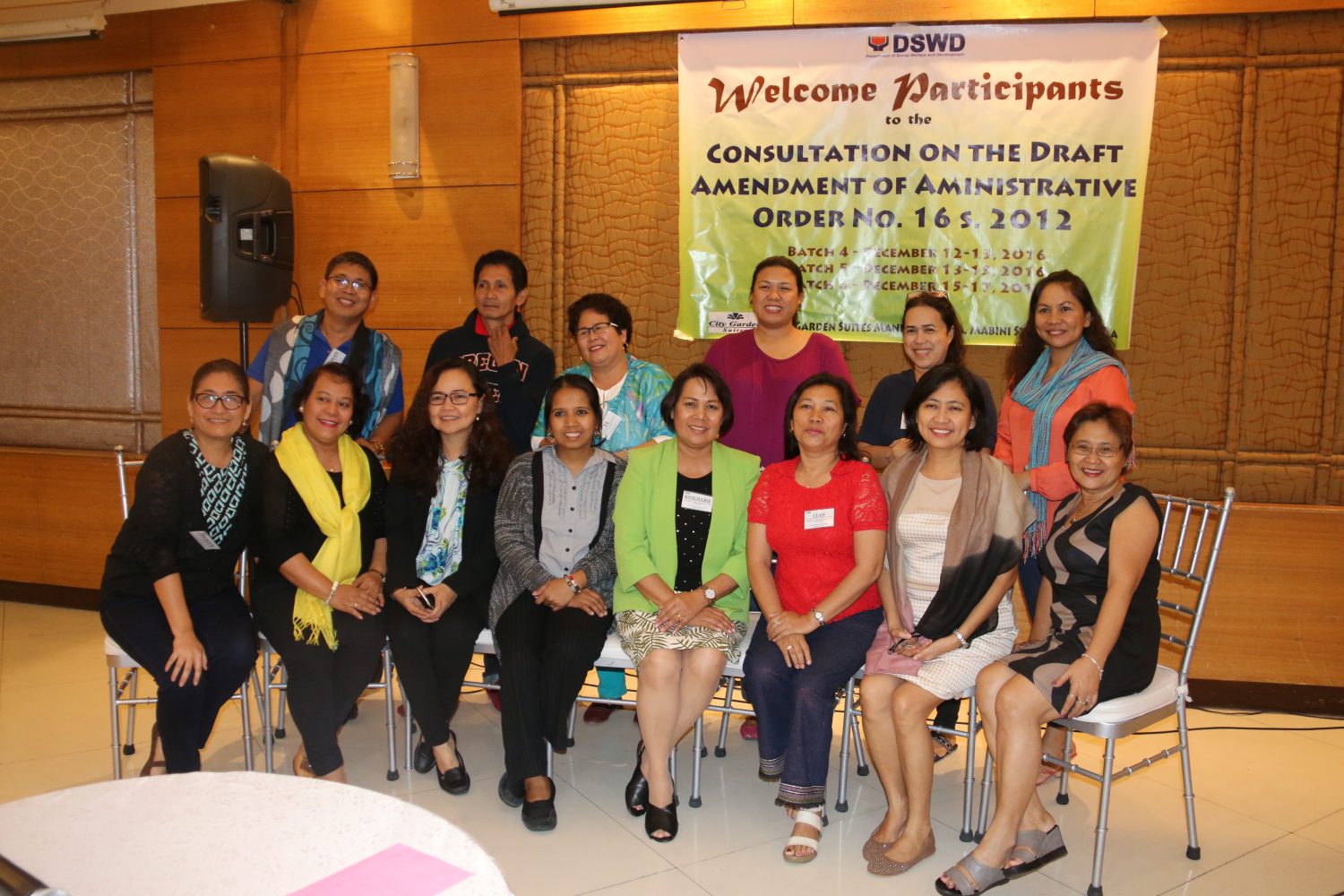 Administrative Order 16 focuses on the regulation and enforcement of Social Welfare and Development Standards to both public and private organizations in the country that engage in social welfare and development activities through licensing and accreditation.
Before the consultation, a pre-work was required from the participants. Thus on December 13, ABSNET Region XI officers, led by the President, Ms. Rosemarie Dimagnaong, met at the DSWD Regional/Field Office XI to discuss and gather the recommendations.
One of the main purposes of the said consultation was to update the guidelines on the registration and licensing of SWADAs and the accreditation process of the SWADA's programs and services.
During the consultation, discussions were aimed to determine areas for enhancement of AO 16 in consideration with its implications to different factors. It would also direct government entities to coordinate with the National Mapping and Resource Information Authority in the acquisition of data from airborne and space borne platforms for use in different projects.
Towards the end of the consultation, SWADAs including Region XI officers contributed significantly to the discussion. SWADAs could expect revision and finalization of this enhancement based on the agreed timeline with the approval of DSWD-CO.